Welcome to Chester, England
2017 is set to be an exciting year in Chester.
Check out all the events here
Easter Egg Hunt Chester
Easter Eggsplorer Egg Hunt: Become a city 'eggs-plorer' to discover ten or more coloured eggs hidden within businesses across the city for the chance to win prizes, with treats given out for every completed entry form. One lucky boy and girl will also be drawn at random to win a special Build a Bear Easter rabbit kindly donated by Build a Bear, Grosvenor Shopping Centre.
Thirty stores across the city centre have signed up to be part of the fun, including Alison Bradley, Lush, Mad Hatters, Old Sweet Shop, Steak 'n Shake and White Stuff.
The entry sheets will be available to collect from Chester Visitor Information Centre at the Town Hall. Dates 1 - 23 April 2017 Free. Download entry sheet here
Chester Philharmonic Orchestra
Chester Philharmonic Celebrate Suomi Finland 100
Saturday 29 April 2017 at Chester Cathedral
Chester Cathedral In Lego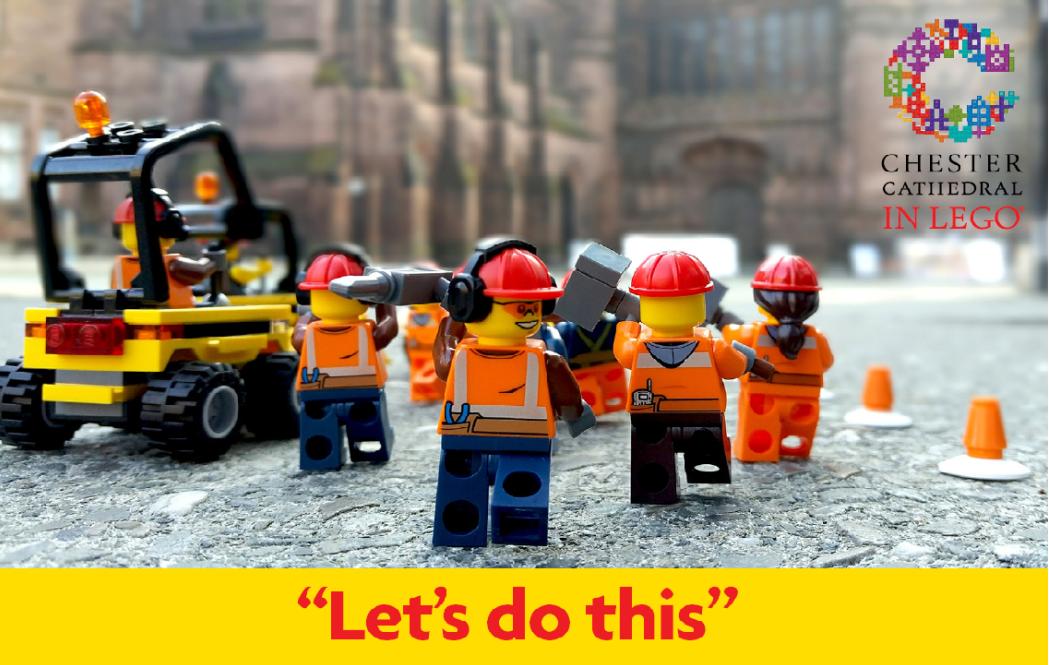 Explore cathedral life in miniature and learn all about our 1000 year history as we retell our story, LEGO brick by brick, from the very beginning. The Chester Cathedral in Lego building project will take 350000 individual Lego pieces and transform them into an accurate scale model of the cathedral that will reach almost 4m in length and 2m in height. Members of the public will be able to purchase their own small piece of history in the form of a Lego brick to be included in the model. Volunteer bricklayers will work every day of the week to build the model from the foundations up and it is estimated that the project will take up to four years to complete.
Jasmine Cottage
- A 5 Star Gold graded luxury cottage winning many awards and has featured on tv. Set in a small courtyard of 12 mews style cottages. The cottage is fully equipped for a self catering stay and has private off road parking for 2 cars. chesterholidaycottages.com
ARK Sculpture Exhibition
7 July - 15 October 2017
Chester Cathedral - ARK is the largest free to enter modern sculpture exhibition to be held in the North West of England and features 90 works of art by more than 50 celebrated sculptors including Damien Hirst and Antony Gormley.
Chester is one of England's beautiful historic cities, located in the North West of England in the county of Cheshire. If you have not visited Chester yet, then what are you waiting for? Chester has something for everyone. Here you can find recent photos of Chester and tourist information you need if you are planning a visit to the City of Chester. Also browse our unique wide panoramas of Chester.
Macdonald New Blossoms Hotel, Chester
Four Star Hotel In The Centre of Chester

Photo - "Pride of Chester"

Tours of Chester

Hotels In Chester

Photo of The Propyleum & glass HQ

The suspension bridge over the River Dee - QuickTime Movie 2mb

Chester City Centre, Chester Cross
Chester Cathedral
Chester Cathedral (above) is a Church of England cathedral, built on Anglo-Saxon foundations dating back to the year 907. Since then it has gradually been extended and rebuilt three times, the most lasting design from 1250 being what we mainly see today. For the first 530 years it was called Saint Werburgh's Abbey after the remains of the Saint it housed. The Dissolution of the Monasteries saw it become a cathedral. It was thanks to the admiration of King Henry VIII that it has survived.
show on map
Visit Chester
Chester Visitor Centre is the best place to start your visit to Chester. This centre has maps, attraction leaflets, advice and information you need to plan what you are going to see and do in Chester. Located next to Chester Town Hall.

What's on in Chester & Cheshire | Hotels In Chester