Chainlinks Arts Opportunities
Issue full of opportunities for artists, writers and musicians.
View
here
(pdf)
Chainlinks + Chainlinks Extra are edited by Maria Owen at Cheshire West & Chester Council.
Phone 01244 972679 or email artswest@cheshirewestandchester.gov.uk
cheshirewestandchester.gov.uk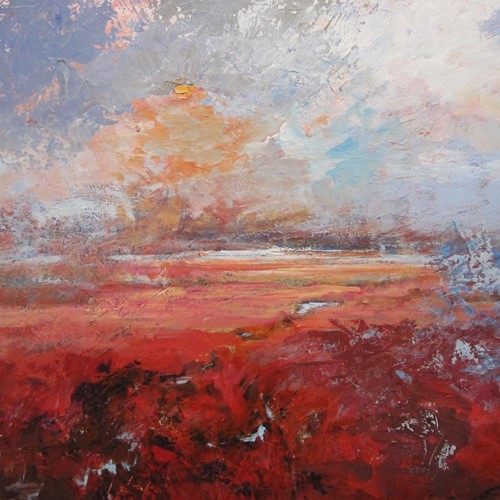 New Art Exhibitions At Castle Park Arts Centre
📅
9 January - 17 February 2019
Castle Park Arts Centre, Frodsham WA6 6SE
Castle Parks Arts Centre presents 4 new exhibitions. Our Open Evening is on Friday 11 January 2019, 7-9 pm, come along and meet the artists, everyone welcome.
In Gallery 1 we have
Art from the Square
, a group of local (Merseyside) artists, many of them ex-professionals, who regularly exhibit together. This collection of recent works is an eclectic mix of subjects, styles and methods.
Sue Hancell can be found in Gallery 2 -
Landscapes and Light
. The fabulous trickery that light plays on our wonderful British landscape. Dawn, dusk and the fleeting shadows that create lattices of shapes around us, often take her breath away.
In Gallery 3 is
Eddie Bishop's exhibition
- Any Old Iron . Eddie works with steel using a force of individuality to create a rough elegance within his work. He explores the possibilities of manipulating and transforming the steel to hopefully make something aesthetically pleasing .
In the
Link Gallery
is Ginger Jar Arts featuring the work of two Warrington artists, Helen Culleton and Sue Ellis. Working in a variety of medium and with differing styles and approaches, they share a love of landscape, nature and wildlife which is very much reflected in their work. This exhibition is entitled, 'Scenes from a country lane' and features a range of media and styles from acrylic, textiles, felting and stencilling.