What is Cathedral at Height?
Our brand new guided tour will take you take you behind the scenes at Chester Cathedral, providing an unparalleled level of public access. Our tower tour with a twist will allow you to immerse yourself in our unique blend of medieval and modern history. See one city, two countries and five counties from the top of the cathedral tower. Climb through 900 years of history and discover our hidden spaces.
Explore our bell-ringing chamber
Get up close and personal with our stained glass
Peer down on our fourteenth century quire stalls and Victorian organ
Amble along our galleries
Take in a panoramic view of the city and beyond from the roof
Discover the hidden cathedral
Tickets for the tour will be charged at £8 for adults and £6 for children. Individual bookings can be made in the cathedral on the day of the tour. For group bookings of six or more people contact Chester Cathedral Box Office on 01244 500959.
Please note that due to the fabric of our historic building the tour contains lots of steps and twists and turns. 216 steps up and down. Very small doorways. Spiral staircases. Narrow passageways. High walkways. No children under 8
More info
here
Photos of
Chester Cathedral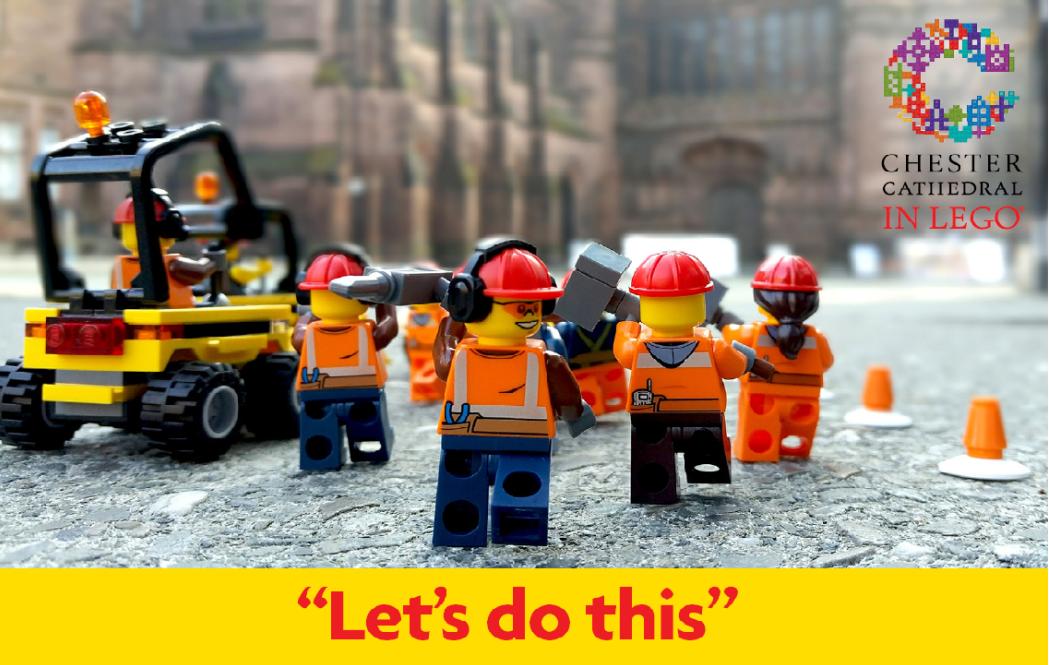 Chester Cathedral In Lego
Explore cathedral life in miniature and learn all about our 1000 year history as we retell our story, LEGO brick by brick, from the very beginning. The Chester Cathedral in Lego building project will take 350000 individual Lego pieces and transform them into an accurate scale model of the cathedral that will reach almost 4m in length and 2m in height. Members of the public will be able to purchase their own small piece of history in the form of a Lego brick to be included in the model and will be encouraged to learn all about the cathedral's 1000 year history as the multi-layered story of the building through the ages is retold, brick by brick, from the very beginning. Volunteer bricklayers will work every day of the week to build the model from the foundations up and it is estimated that the project will take up to four years to complete.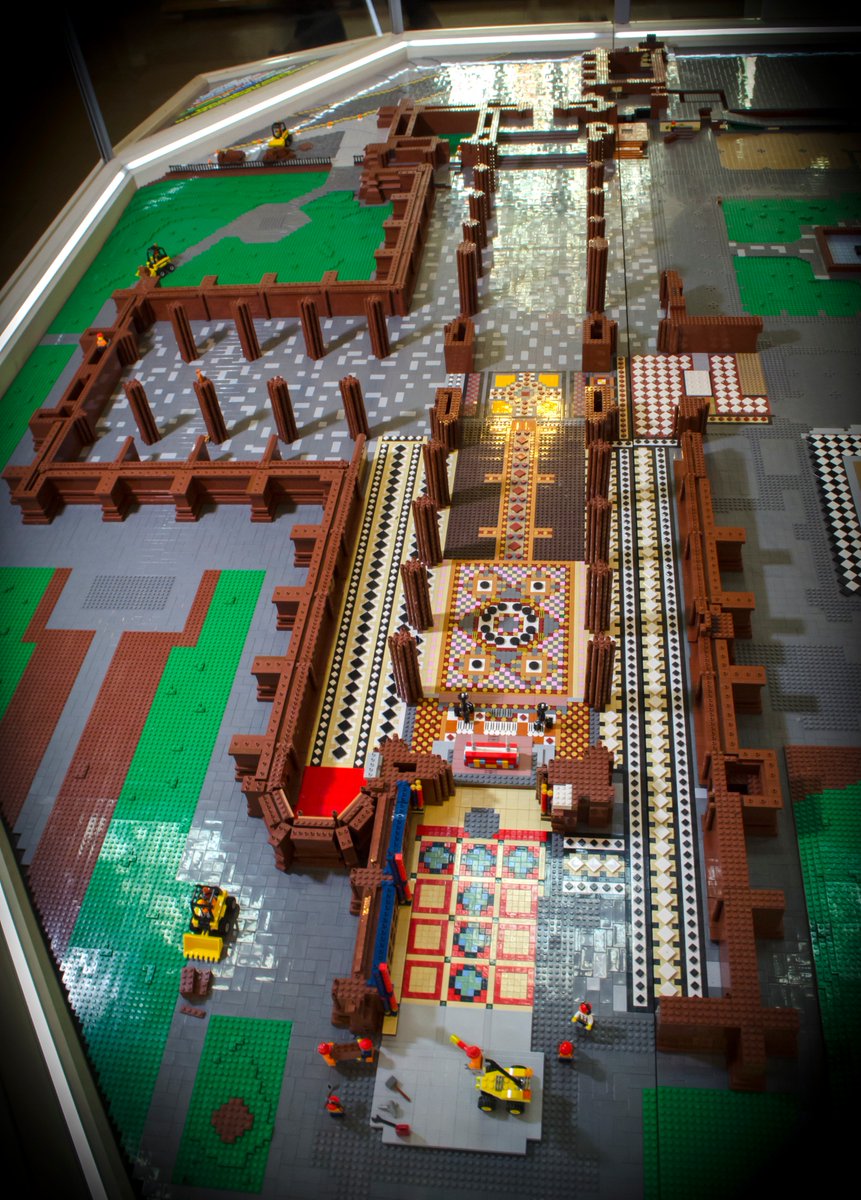 Kids Guide to Chester
Metamorphosis by Richard Sweeney - Chester Cathedral
4 April - 2 May 2017
A sculptural installation in paper, Richard Sweeney's striking work will be suspended above Chester Cathedral's South Transept in a unique composition.
Richard Sweeney's sculptural work predominantly involves the transformation of the flat sheet of paper into three-dimensional form through hands-on manipulation; folding, cutting and construction.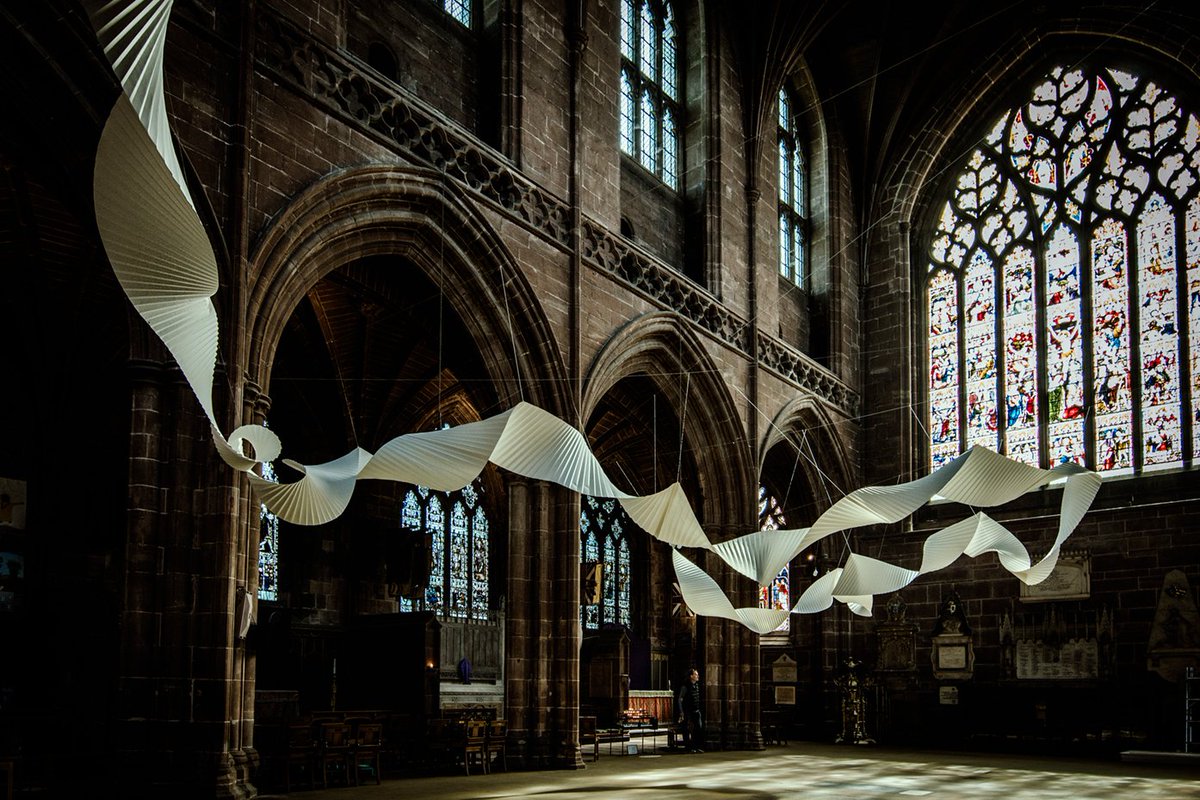 For Chester Cathedral, Sweeney will present a sculptural installation in paper embodying the idea of Metamorphosis. Several metres of delicate white, hand-pleated paper will appear weightless, suspended within the South Transept in a unique composition, utilising the cathedral space as integral to the realisation of the form of the piece.
The free to enter installation will be accompanied by a series of new large-scale photographic works in addition to a selection of free-standing paper sculptures.
•
richardsweeney.co.uk
•
Services at Chester Cathedral
•
Map of Chester
•
Photos of Chester Cathedral
Threads Through Revelation
19 April - 4 June 2017
Chester Cathedral
Threads Through Revelation is a spectacular display of textile art, showing many images from the book of Revelation, the last book in the Bible. Creator Jacqui Parkinson is a Devon-based textile artist who works with traditional Christian stories to bring biblical tales to life.
Chester Philharmonic Celebrate Suomi Finland 100
Saturday 29 April 2017
Chester Cathedral
At 7.30 in Chester Cathedral an all Sibelius classical concert celebrating 100 years of Finnish independence performed by Chester Philharmonic Orchestra. Tone Poem Finlandia, Violin Concerto, soloist Olivia Doflein and Symphony number 5 conducted by Marco Bellasi. Tickets £16; £12; £9 and students £5 available from 01244 500959
www.chesterphilorchestra.co.uk
Photos of
Chester Cathedral
ARK Sculpture Exhibition
7 July - 15 October 2017
Chester Cathedral
ARK is the largest free to enter modern sculpture exhibition to be held in the North West of England and features 90 works of art by more than 50 celebrated sculptors including Damien Hirst and Antony Gormley.
ARK is for everyone. For those new to sculpture and for aficionados. For families. For you.
We will also be running an education programme alongside the exhibition. Join us for masterclasses, lectures and workshops for all ages. For more information and booking visit
www.chestercathedral.com
•
Map
ARK at Chester Cathedral: Modern art in a medieval space