What is Cathedral at Height?
Our brand new guided tour will take you take you behind the scenes at Chester Cathedral, providing an unparalleled level of public access. Our tower tour with a twist will allow you to immerse yourself in our unique blend of medieval and modern history. See one city, two countries and five counties from the top of the cathedral tower. Climb through 900 years of history and discover our hidden spaces.
Explore our bell-ringing chamber
Get up close and personal with our stained glass
Peer down on our fourteenth century quire stalls and Victorian organ
Amble along our galleries
Take in a panoramic view of the city and beyond from the roof
Discover the hidden cathedral
Tickets for the tour will be charged at £8 for adults and £6 for children. Individual bookings can be made in the cathedral on the day of the tour. For group bookings of six or more people contact Chester Cathedral Box Office on 01244 500959.
Please note that due to the fabric of our historic building the tour contains lots of steps and twists and turns. 216 steps up and down. Very small doorways. Spiral staircases. Narrow passageways. High walkways. No children under 8
More info
here
Photos of
Chester Cathedral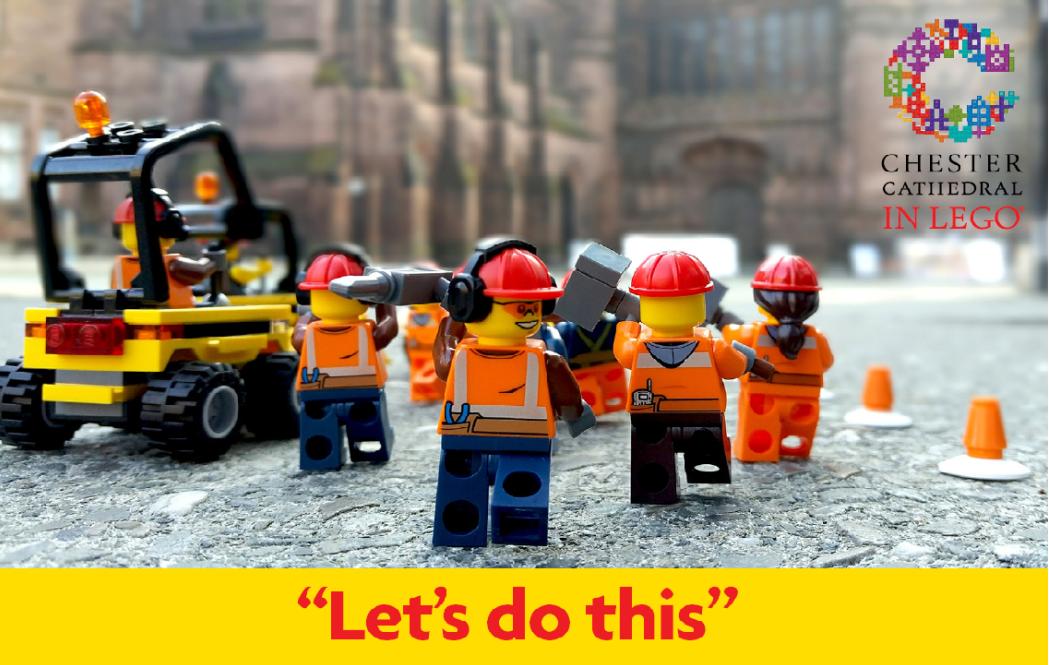 Chester Cathedral In Lego
Explore cathedral life in miniature and learn all about our 1000 year history as we retell our story, LEGO brick by brick, from the very beginning. The Chester Cathedral in Lego building project will take 350000 individual Lego pieces and transform them into an accurate scale model of the cathedral that will reach almost 4m in length and 2m in height. Members of the public will be able to purchase their own small piece of history in the form of a Lego brick to be included in the model and will be encouraged to learn all about the cathedral's 1000 year history as the multi-layered story of the building through the ages is retold, brick by brick, from the very beginning. Volunteer bricklayers will work every day of the week to build the model from the foundations up and it is estimated that the project will take up to four years to complete.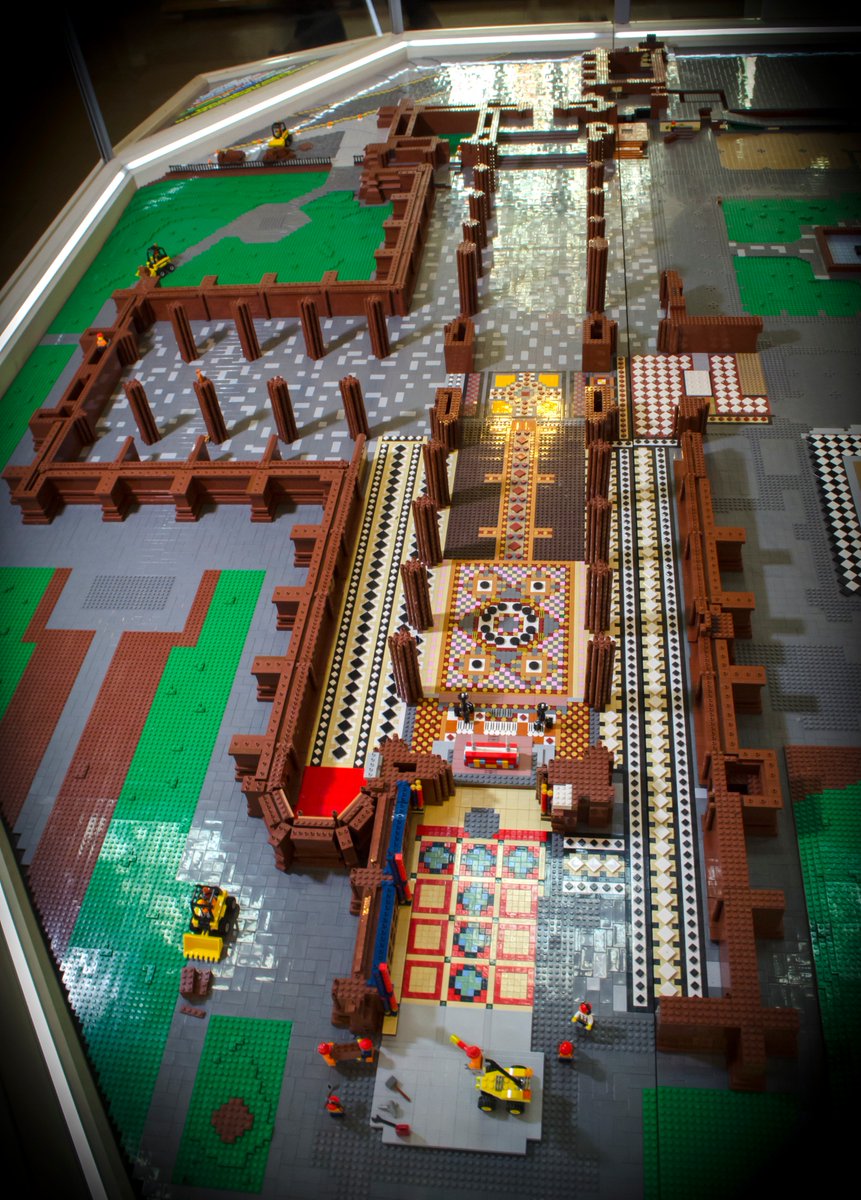 Kids Guide to Chester
The LoveChristmas Fair
📅
Thursday 1 & Friday 2 November 2018
Chester Cathedral
The LoveChristmas Fair brings together an exciting array of hand-picked boutiques from across the UK. Come and discover over 60 stylish and original stalls for perfect Christmas gifts and inspiration. This year the fair is taking place at Chester Cathedral providing a spectacular backdrop for our event.
There will be an evening drinks and shopping evening on Thursday 1st November 6.30-9.30pm and a daytime fair on Friday 2nd November 9.00-3.00pm. There is a cafe on site. Free entry for children. There is disabled access throughout.
LoveChristmas is in aid of the Chester Cathedral Lego Appeal and TUSK. Last year we raised over £22,000 and welcomed over 1200 people to the event. We hope to continue to grow again this year.
For tickets and info –
www.lovechristmas.org
Chester Philharmonic's November Concert
📅
Saturday 17 November 2018
Chester Cathedral
A Shropshire Lad Butterworth
Violin Concerto Glazunov
Symphony No 6 (Pathetique) Tchaikovsky
Conductor - Richard Howarth
Joo Yeon Sir (Violin)
The Chester Philharmonic's new season commences with a commemoration of the ending of the 1914/18 war, by completely contrasting pieces of music. Butterworth's incredibly moving Tone Poem, A Shropshire Lad, the dark brooding Pathetique Symphony of Petr Tchaikovsky. and the contemplative Violin Concerto by Glazunov which ends full to the brim with life and toe-tapping exuberance. Butterworth was killed on the Somme and Tchaikovsky died just days after he composed this symphony. Our critically acclaimed soloist Korean born Joo Yeon Sir has recorded Karl Jenkins work, which was specially written for her on Deutsche Grammophon.
Tickets priced at £16; £12 and £9 (Students £5) are available from Cathedral Booking Office on 01244 500959 or
chesterphilorchestra.co.uk
Spirit Of Christmas
📅
Friday 23 November 2018
Chester Cathedral
A truly magical evening that awaits you at Chester Cathedral on Friday 23rd November, ensuring the festive season starts with a sparkle for the great and good of Cheshire. Matthew Kelly invites you to The Neuromuscular Centre's Spirit of Christmas, the annual concert of festive readings and music.
With several stars of stage, television and film, our 23rd Spirit of Christmas promises to be a glitzy and glamorous affair, complete with plenty of Champagne to follow.
Past readers have included stars such as Benedict Cumberbatch, Imelda Staunton, Jim Carter, Sir Derek Jacobi and Jemma Redgrave to name a few. We will post details of the line up as and when we have further information for you.
We are also delighted to welcome back the wonderful Robert's Bakery Band to get Christmas off to a cracking start. During the run up to the event we also launch a county-wide Choir Competition for Primary School children between the ages of 7 and 11, kindly sponsored by Dawsons Music in association with Chester's Dee Radio 106.3. The winning choir will have the opportunity to perform at Spirit of Christmas 2017 in front of an audience of 1000+ and will also receive a digital piano for their school.
Tickets are available online or by calling the Fundraising Office on 01606 861733.
Blue tickets £12.50 – Concert only, aisle seats (potentially restricted viewing)*.
Red tickets - £20 - Concert only, west steps seating.
Silver tickets £55 - Central Nave seating for the concert, Champagne and canapé reception to follow at the Cathedral Refectory.
* There are no age restrictions for the concert, but please be aware there is no interval during the performance, which lasts approximately 2 hours.*
Chester Music Society Choir
📅
Saturday 24 November 2018
Chester Cathedral
7.30pm
Elgar: The Dream of Gerontius
Kathryn Rudge mezzo soprano
Nick Hardy tenor
David Ellis baritone
Chester Cathedral Choir
Chester Music Society Choir
Liverpool Sinfonia
Graham Jordan Ellis conductor
The Dream of Gerontius is a work for voices and orchestra in two parts composed by Sir Edward Elgar in 1900, to text from the poem by John Henry Newman. It relates the journey of a pious man's soul from his deathbed to his judgement before God.
Gerontius is a devout Everyman. Elgar's setting uses most of the text of the first part of Newman's poem, which takes place on Earth. This music is now cherished by believers of many denominations, as well as by countless agnostic music-lovers. It is no longer the doctrine that matters, but the heartfelt expression of loss and hope in the face of death: Farewell, but not for ever!
Join Chester Music Society Choir and soloists in a performance of this work which is widely regarded as Elgar's finest choral composition. Sung in English.
Choir Concert: Tickets £6, £14, £20
Tickets from 01244 500959, Chester Cathedral ticket desk, or at the door.
Christmas Tree Festival
🎄🎄🎄
1 December 2018 - 6 January 2019
Back and bigger and better than even before! From the beginning of December, Chester Cathedral cloisters will be filled with more than 40 majestic Christmas trees.. Escape from the hustle and bustle and lose yourself in our astonishing tree-lined winter walkways. Don't forget to vote for our favourite tree too!
Open Daily. Free Admission.
🎄
Services at Chester Cathedral
🎄
Map of Chester
🎄
Photos of Chester Cathedral
Chester Music Society Choir
Chester Cathedral - Christmas Crackers
Wednesday 19 December 2018, 7.30pm
& Thursday 20 December 2018, 7.30pm
Ian McMillan presenter
Chester Music Society Choir
Chester Philharmonic Orchestra
Graham Jordan Ellis conductor
Celebrate a family Christmas with carols and Seasonal music, and enjoy the humour of The Bard of Barnsley, Ian McMillan, who is returning by popular demand for a third visit to Chester following his outstanding success with the Music Society in 2016. With musical accompaniment by Luke Carver Goss.
Choir Concert: Tickets £8, £16
tickets from 01244 500959, Chester Cathedral ticket desk, or at the door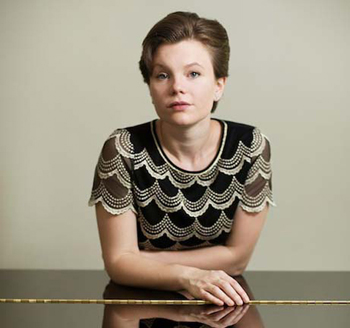 Chester Music Society Celebrity Concert
📅
Wednesday 13 February 2019 7.30pm
St Mary's Creative Space, Chester CH1 2DW
Celebrity
Clare Hammond piano
Haydn Sonata in C major, Hob XVI:48
Mendelssohn The Bee's Wedding, Op 67 No 4
Schumann Humoreske in B flat major, Op 20
Debussy Selection from Préludes
Rimsky Korsakov Flight of the Bumblebee
Rachmaninov Piano Sonata No. 2 in B flat minor, Op 36
Acclaimed as a pianist of "amazing power and panache" (The Telegraph), Clare Hammond is recognised for the virtuosity and authority of her performances and has developed a "reputation for brilliantly imaginative concert programmes" (BBC Music Magazine, 'Rising Star'). In 2016, she won the Royal Philharmonic Society's Young Artist Award in recognition of outstanding achievements. Highlights last year included a performance at the Royal Festival Hall with the Philharmonia Orchestra, and a concerto tour of Poland.
This concert is supported by a Friend of the Celebrity Concerts.
Tickets £16
Tickets from 0333 666 3366, Chester Visitor Information Centre, or at the door.
Life And Death In An Art Gallery
📅
Saturday 2 March 2019
Chester Cathedral
7.30
Rachmaninoff Isle of the Dead
Mozart Clarinet Concerto
Mussorgsky/Ravel Pictures at an Exhibition
Conductor - David Chatwin
Katherine Lacy (Clarinet)
This evening's soloist is the principal clarinet of the Royal Philharmonic Orchestra. Katherine, will perform Mozart's beautiful and haunting Clarinet Concerto. The Concerto was written in the same year of Mozart's death and the first performance took place only three months before he died.
Two pieces in this concert were inspired by paintings. Rachmaninoff saw Arnold Boecklin's painting entitled Isle of the Dead and composed this splendid Tone Poem. Mussorgsky arranged an exhibition of paintings by Viktor Hartmann and painted musical impressions of the paintings for piano. We have Ravel to thank for the orchestration.
Tickets priced at £16; £12 and £9 (Students £5) are available from Cathedral Booking Office on 01244 500959 or
www.chesterphilorchestra.co.uk
Love, Life And Death
📅
Saturday 29 June 2019
Chester Cathedral
7.30 pm
Hindemith :- Symphonic Metamorphosis of themes by Carl Maria von Weber.
Shostakovich:- 'Cello Concerto
Prokofiev:- Romeo and Juliet
Conductor - Marco Bellasi
Findlay Spence ('Cello)
How better to close our Season of Life and Death in music than to hear these three very unusual, yet well known, pieces of (fairly) modern classical music. The Hindemith, with possibly the longest title in the musical repertoire, with it's first orchestral performance in 1943 is tuneful with toe tapping exuberance. Shostakovich's Cello Concerto was composed in 1959 for Mstislav Rostropovich and is unusual in that the final three of the four movement work are played without a break. Folk tunes form some of the themes and there is even a reference to Mussorgsky's Songs and Dances of Death. The Prokofiev is probably the best known of all the contributions to this evenings concert. It is surprisingly the oldest of the three pieces being composed as far back as 1935. The Ballet for which it was composed was however not performed until 1940. The music is of course programmatic and tells the story of Romeo and Juliet in musical form. The fight between the Montagues and Capulets is well known as the introductory theme to the BBC Programme "The Apprentice". Our soloist Findlay Spence is a young up and coming star from Scotland. He is currently Cellist and Composer studying at the Royal College of Music in London, and Musician in Residence at St. Paul's Church, Knightsbridge.
Tickets priced at £16; £12 and £9 (Students £5) are available from Cathedral Booking Office on 01244 500959 or
chesterphilorchestra.co.uk