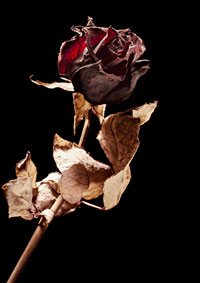 Chester Music Society Choir Verdi Requiem
Saturday 25 November 2023
Chester Cathedral
Verdi Requiem
Erika Mädi Jones soprano
Margaret McDonald contralto
Charne Rochford tenor
Njabulo Madlala bass
Chester Music Society Choir
Liverpool Sinfonia
Graham Jordan Ellis conductor
Tickets, priced at £30 (nave), £25 (West Steps) and £15 (side aisles).
Tickets from
chestercathedral.ticketsolve.com
Aside from his operas, Verdi is best known for this extraordinary Requiem, written in memory of the Italian writer and nationalist Alessandro Manzoni. When Verdi and Manzoni met in 1848, Verdi described the experience as one of being in the presence "of a saint." After Manzoni died, Verdi wrote, "Now all is over! And with him ends...the greatest of our glories." It was for Manzoni that Verdi composed his Requiem.
The Requiem is unashamedly theatrical in style, with passages of great tenderness and simplicity contrasting with intensely dramatic sections. Writing at the time, the eminent conductor and pianist Hans von Bülow described it as 'Verdi's latest opera, in church vestments'. Brahms said "Verdi's Requiem is a work of genius".
From the terrified cry and dramatic power of the famous Dies Irae to the soprano's hushed prayer in the Agnus Dei, this sacred work is a musical panorama of human hopes and fears created by a deeply compassionate man. Powerful and exciting, it is offset by heartbreakingly beautiful lyrical melodies, which leaves audience and performers alike with an overwhelming sense of having participated in a deeply emotional and moving experience.
Last performed by CMS in 2010, join Chester Music Society Choir, Liverpool Sinfonia, conductor Graham Jordan Ellis and their fine line up of soloists for this dramatic start to our concert season, with one of the finest works in the choral repertoire.
The Snowman With Live Orchestra
Thursday 21 December 2023
Chester Cathedral
Make it a Christmas to remember with a very special performance featuring two of the UK's best-loved and iconic animated films, The Snowman and Wallace & Gromit: The Wrong Trousers, with live accompaniment from an outstanding professional orchestra.
Presented by Carrot Productions – the world's leading performers of The Snowman film with orchestra, and currently celebrating their 10th anniversary – their award-winning show is brought to life in spectacular fashion by the UK's finest musicians.
Alongside The Snowman film, a whistle-stop Christmas guide to the orchestra and a visit from the Snowman himself, join everyone's favourite cheese-loving inventor, Wallace and his trusty companion, Gromit in Aardman's multi award-winning film, The Wrong Trousers (including the best train chase sequence ever created).
After the performance, everyone is welcome to come down to meet the musicians, see their instruments and admire their amazing costumes too!
This magical award-winning show is guaranteed to create cherished memories for the whole family. Book soon, as tickets sell out quickly!
Suitable for ages 3-103
PERFORMANCE TIMES: 1.45pm, 4.00pm, 6.30pm
Tickets