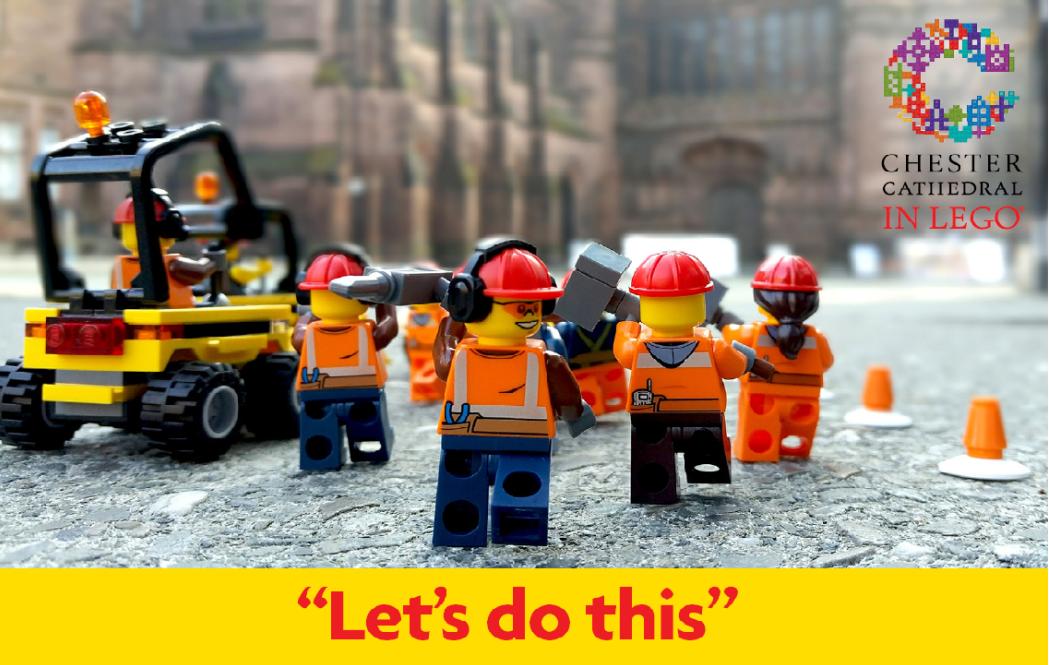 Chester Cathedral In Lego
Explore cathedral life in miniature and learn all about our 1000 year history as we retell our story, LEGO brick by brick, from the very beginning. The Chester Cathedral in Lego building project will take 350000 individual Lego pieces and transform them into an accurate scale model of the cathedral that will reach almost 4m in length and 2m in height. Members of the public will be able to purchase their own small piece of history in the form of a Lego brick to be included in the model and will be encouraged to learn all about the cathedral's 1000 year history as the multi-layered story of the building through the ages is retold, brick by brick, from the very beginning. Volunteer bricklayers will work every day of the week to build the model from the foundations up and it is estimated that the project will take up to four years to complete.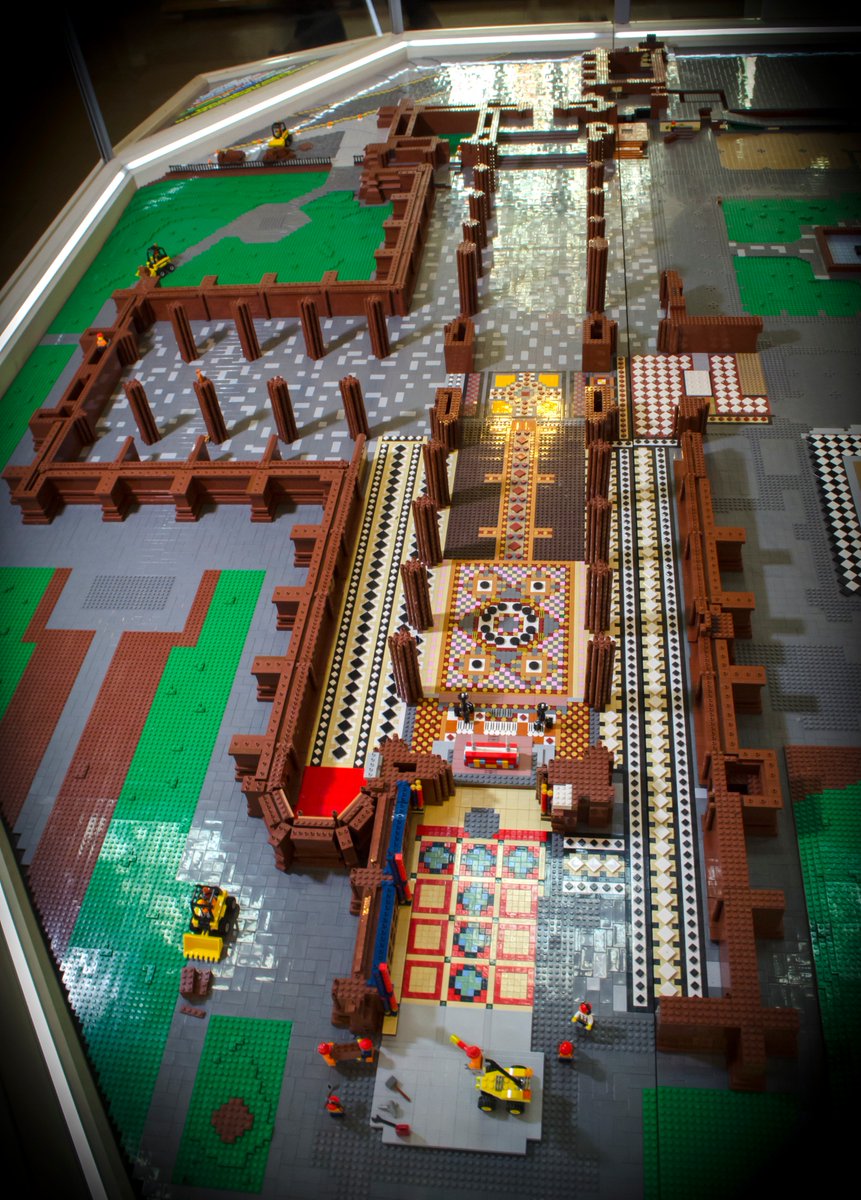 Kids Guide to Chester
What is Cathedral at Height?
Our brand new guided tour will take you take you behind the scenes at Chester Cathedral, providing an unparalleled level of public access. Our tower tour with a twist will allow you to immerse yourself in our unique blend of medieval and modern history. See one city, two countries and five counties from the top of the cathedral tower. Climb through 900 years of history and discover our hidden spaces.
Explore our bell-ringing chamber
Get up close and personal with our stained glass
Peer down on our fourteenth century quire stalls and Victorian organ
Amble along our galleries
Take in a panoramic view of the city and beyond from the roof
Discover the hidden cathedral
Tickets for the tour will be charged at £8 for adults and £6 for children. Individual bookings can be made in the cathedral on the day of the tour. For group bookings of six or more people contact Chester Cathedral Box Office on 01244 500959.
Please note that due to the fabric of our historic building the tour contains lots of steps and twists and turns. 216 steps up and down. Very small doorways. Spiral staircases. Narrow passageways. High walkways. No children under 8
More info
here
Photos of
Chester Cathedral
Chester Bach Singers
Monteverdi Vespers Of 1610
📅
Saturday 8 June 2019
Chester Cathedral
The 2018-19 season climaxes with one of the most memorable concert experiences: Monteverdi's Vespers of 1610, performed in the inspiring architecture of Chester Cathedral, a worthy stand-in for St Mark's Venice. This sequence of vocal and choral masterpieces, composed just at the time when opera was taking off, is unique in its colour and vivid, virtuosic vocal writing. Chester Bach Singers performs alongside the talented young singers who make up the Fieri Consort, whose debut CD in 2017 focused on the music of Monteverdi and who the BBC Music Magazine described as 'giving some of the best in the business a run for their scudi'. Accompanied by regular partners the Eighteenth Century Sinfonia and, for the first time, The English Cornett and Sackbut Ensemble, this should be a high point of Chester music making in 2019.
Love, Life And Death
📅
Saturday 29 June 2019
Chester Cathedral
7.30 pm
Hindemith :- Symphonic Metamorphosis of themes by Carl Maria von Weber.
Shostakovich:- 'Cello Concerto
Prokofiev:- Romeo and Juliet
Conductor - Marco Bellasi
Findlay Spence ('Cello)
How better to close our Season of Life and Death in music than to hear these three very unusual, yet well known, pieces of (fairly) modern classical music. The Hindemith, with possibly the longest title in the musical repertoire, with it's first orchestral performance in 1943 is tuneful with toe tapping exuberance. Shostakovich's Cello Concerto was composed in 1959 for Mstislav Rostropovich and is unusual in that the final three of the four movement work are played without a break. Folk tunes form some of the themes and there is even a reference to Mussorgsky's Songs and Dances of Death. The Prokofiev is probably the best known of all the contributions to this evenings concert. It is surprisingly the oldest of the three pieces being composed as far back as 1935. The Ballet for which it was composed was however not performed until 1940. The music is of course programmatic and tells the story of Romeo and Juliet in musical form. The fight between the Montagues and Capulets is well known as the introductory theme to the BBC Programme "The Apprentice". Our soloist Findlay Spence is a young up and coming star from Scotland. He is currently Cellist and Composer studying at the Royal College of Music in London, and Musician in Residence at St. Paul's Church, Knightsbridge.
Tickets priced at £16; £12 and £9 (Students £5) are available from Cathedral Booking Office on 01244 500959 or
chesterphilorchestra.co.uk
Chester Philharmonic's Summer Concert
📅
Saturday 29 June 2019
Venue: Chester Cathedral
How better to close our Season of Life and Death in music than to hear these three very unusual, yet well known, pieces of (fairly) modern classical music. On Saturday 29th June in Chester Cathedral staring at 7.30 pm, you can hear a remarkable young virtuoso 'Cellist Findlay Spence playing Shostakovich's 'Cello Concerto, Hindemith's Symphonic Metamorphosis and Prokofiev's Romeo and Juliet Suite conducted by award winning Italian Marco Bellasi. Tickets £16; £12 and £9 available from 01244 500959 or the Cathedral Booking Office or our web site.
chesterphilorchestra.co.uk