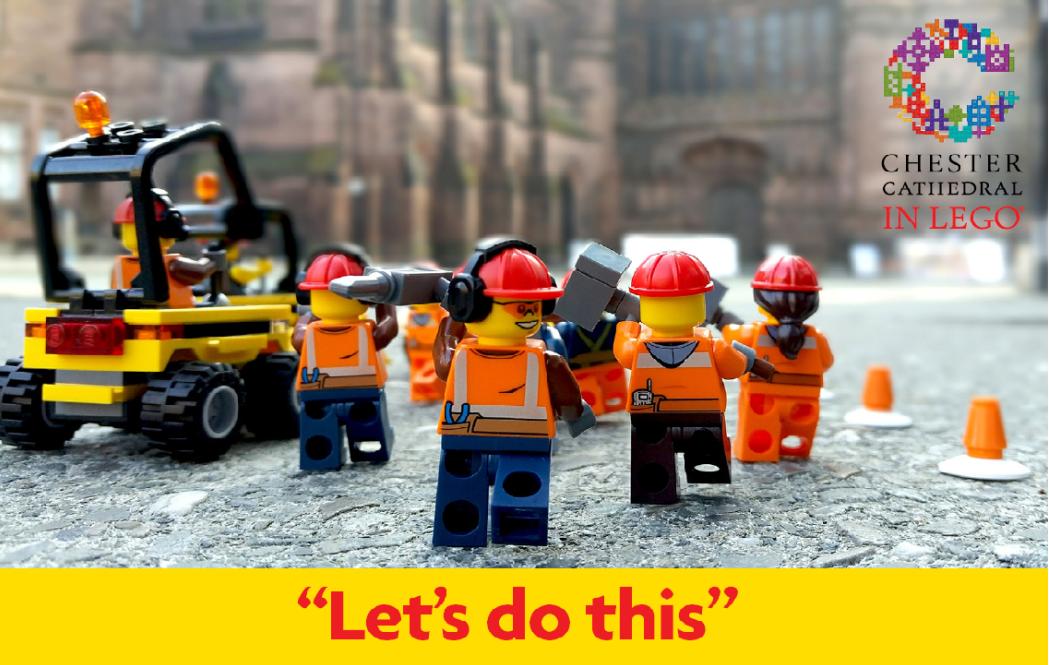 Chester Cathedral In Lego
Explore cathedral life in miniature and learn all about our 1000 year history as we retell our story, LEGO brick by brick, from the very beginning. The Chester Cathedral in Lego building project will take 350000 individual Lego pieces and transform them into an accurate scale model of the cathedral that will reach almost 4m in length and 2m in height. Members of the public will be able to purchase their own small piece of history in the form of a Lego brick to be included in the model and will be encouraged to learn all about the cathedral's 1000 year history as the multi-layered story of the building through the ages is retold, brick by brick, from the very beginning. Volunteer bricklayers will work every day of the week to build the model from the foundations up and it is estimated that the project will take up to four years to complete.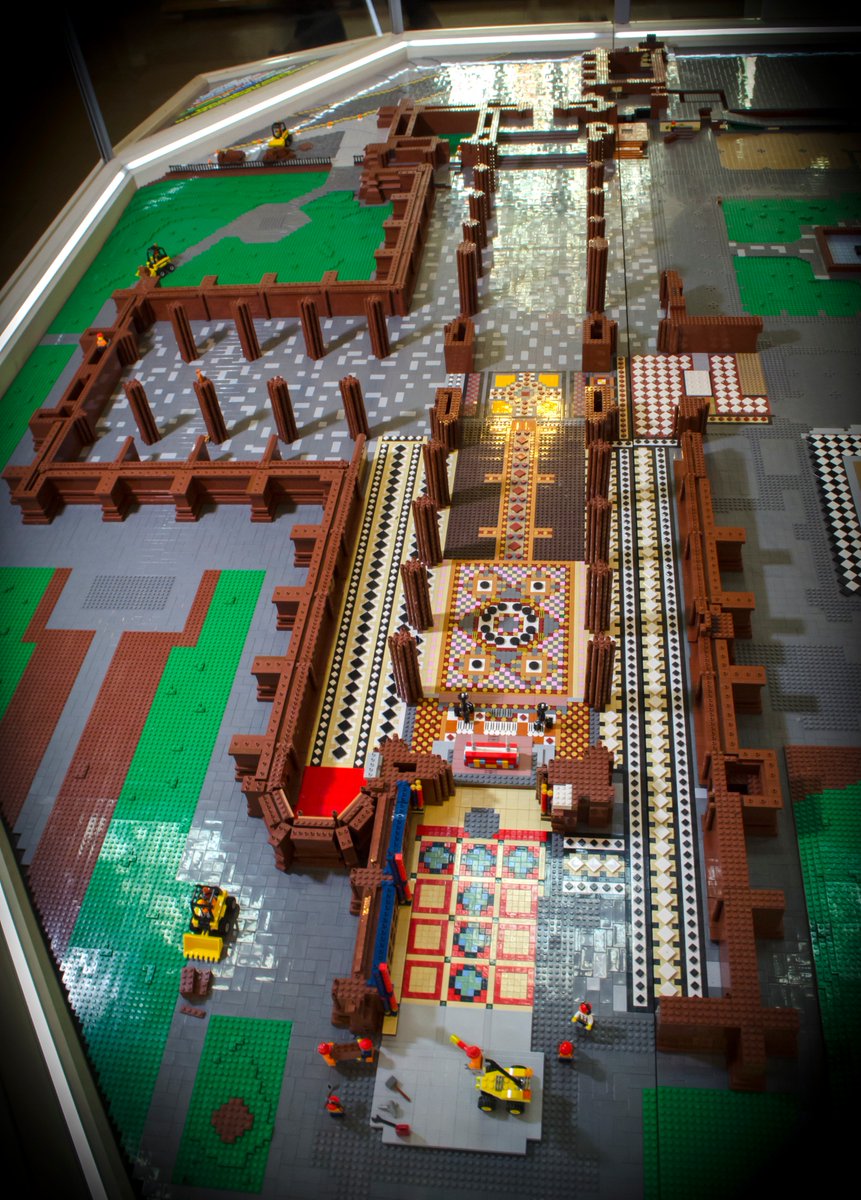 Kids Guide to Chester
What is Cathedral at Height?
Our brand new guided tour will take you take you behind the scenes at Chester Cathedral, providing an unparalleled level of public access. Our tower tour with a twist will allow you to immerse yourself in our unique blend of medieval and modern history. See one city, two countries and five counties from the top of the cathedral tower. Climb through 900 years of history and discover our hidden spaces.
Explore our bell-ringing chamber
Get up close and personal with our stained glass
Peer down on our fourteenth century quire stalls and Victorian organ
Amble along our galleries
Take in a panoramic view of the city and beyond from the roof
Discover the hidden cathedral
Tickets for the tour will be charged at £8 for adults and £6 for children. Individual bookings can be made in the cathedral on the day of the tour. For group bookings of six or more people contact Chester Cathedral Box Office on 01244 500959.
Please note that due to the fabric of our historic building the tour contains lots of steps and twists and turns. 216 steps up and down. Very small doorways. Spiral staircases. Narrow passageways. High walkways. No children under 8
More info
here
Photos of
Chester Cathedral
Chester Philharmonic Orchestra - April Concert
Saturday 25 April 2020
Chester Cathedral
Concert for St George's Day
Brahms Tragic Overture
Bartok Viola Concerto
Elgar Symphony No 1
One cannot discuss Brahms' Tragic Overture without mentioning his Academic Festival Overture. Both were written at the same time and their first performances within days of each other with the Tragic Overture being performed at the same concert as the Academic Overture. This caused quite a stir because the Tragic is very solemn whilst the Academic is light hearted. The Tragic Overture is non programmatic and does not represent any specific tragedy. It has been postulated that Brahms wanted to compose an overture to Goethe's Faust, but Brahms himself wrote to a friend , "I could not refuse my melancholy nature the satisfaction of composing an overture to a tragedy".
Bartok's Viola Concerto wasn't actually composed in its present form by Bartok. He died leaving a pile of manuscripts and sketches on unnumbered pages which his friend Tibor Serly arranged into order and then orchestrated to parts. This evening, the concerto will be performed by Duncan Anderson a young man who is a physics and music graduate and is well known to the orchestra. He first performed with us in 2009 and his parents have been members of the Chester Philharmonic for many years with his father Robert often leading and his mother Diana a member of the woodwind section.
Elgar completed only two symphonies both composed when he was over 50. Initially he thought of composing a symphony to commemorate General Gordon but eventually decided that as abstract music was the pinnacle of musical achievement, it should be non programmatic . The first rehearsal for its first performance at the Free Trade Hall Manchester in 1908 produced this comment from Hans Richter its conductor to the orchestra, "Gentlemen, let us now rehearse the greatest symphony of modern times, written by the greatest modern composer – and not only in this country."
Conductor - Stephen Threlfall
Duncan Anderson Viola
The Diversity Ball - Chester Cathedral
Friday 22 May 2020
Chester a city of walls without barriers
The event will be the first annual Diversity Ball, of its type, in the UK. It will be held in all the areas of Chester cathedral in the evening of 22 May 2020 with a potential attendance of 1,400 guests.
The Ball is different to the normal concept of a Ball as it will be inclusive and reach out and welcome ALL the communities of Chester, ethnic, religious, ability/disability, sexual orientation etc It will celebrate our differences as equals.
The Diversity Ball will include a diversity fashion show, singing in sign language, orchestras, bands, DJs
The Chester Diversity Ball will create a culture of diversity, in which we are as different as we are similar. In an exciting evening, we will set a new standard for the openness of our society, for tolerance, inclusiveness, accessibility and mutual respect.
Register now on the Diversity Ball website
diversityball.co.uk