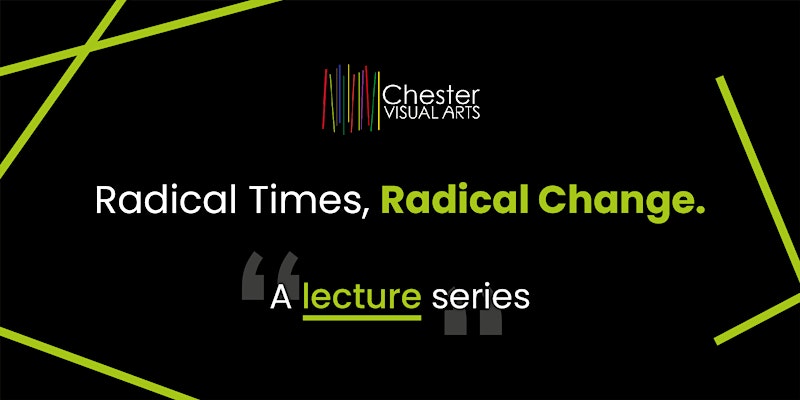 Radical Times, Radical Change
Thursday 12 May 2022
The University Of Chester
Chester Visual Arts is pleased to announce the launch of their annual Lecture Series titled Radical Times, Radical Change and will launch this Spring!
This year's theme is the response of the cultural sector to a world turned upside down and will cover four key topics: V&A costume exhibitions and the changing role of costume design; the impact of the pandemic on contemporary photographic practice; inclusion and programming contemporary responses to historic collections; and the impact of the pandemic on curation in at the National Gallery.
Each talk from the lecture series will be hosted by Dr Catherine Pütz, who has over 20 years' experience working in senior management roles within the UK's top museums and will feature internationally renowned curators as the guest speakers. Dr Pütz will run an informative Q&A session with each guest speaker and will also take questions from the audience, providing a truly special and unique experience.
Event 4 - Curating in a Crisis: Covid 19 and the National Gallery
Date: 12th May
Time: 19:00 – 20:30 BST (Doors open at 6:30pm)
Location: The University of Chester
Guest Speaker: Christine Riding
Talk Subject – Join Curator Christine Riding who will speak on the impact of the pandemic on curation in the National Gallery.
General Info: Tickets are priced at Ł12pp with FREE parking & refreshments.
Book Now:
Tickets