Belly Dance Classes Wallasey
United Reformed Church Hall Wallasey Village
Belly Dance Classes in Wallasey With Tara Dance Arts
Wednesday's in Wallasey Village. 7.45pm at URC Hall starting Wednesday 6th February. £6 per session. Suitable for women of all ages, with a little bit of experience learning how to belly dance. Arts technique & fun. Just turn up!
Other classes - Saturdays in Hoylake 11am at The Parade Community Centre. We are in the rehearsal room. Suitable for women of all ages and dance abilities. Arts fun & fitness. £5 per session just turn up
Tuesdays at Whisc on Bold street Liverpool city centre at 1.30pm. funded free class. Suitable for Women of all ages and dance abilities. Arts fun & fitness. Just turn up! Please check the website for updates.
Art Classes At Technically Brilliant Art Gallery
Golden Square Shopping Centre, Warrington
Always wanted to paint, draw or make?
With Technically Brilliant Classes learn new techniques and ways to be creative. Adult weekly classes in Art Exploration (7-9pm Thursday) £15, Learn to Draw (7-9pm Wednesday) £15, Gellprinting Group £15(7-9pm Wednesday), Creative Writing group £10 ( (7-9pm Thursday) £10.
Weekly classes for young people in model making (1-3pm Tuesday), Mask Making (1-3pm Wednesday) Creative Technology game design (2-4pm Saturday). Art and creative technology for home schooled young people (10.30-12.30 Thursday) £20 per session
One off workshops by local artists (Saturday and Sundays - details on facebook (technicallybrilliant.art)
Leisure Club Open Days
📅
Saturday 18 - Sunday 19 January 2020
Feel Good Health Club @ Chester Abbots Well Hotel
Why not come along to our Leisure Club open days Sat 18th January 11am-4pm & Sun 19th January 11am-4pm.
We also have a further open day on Weds 15th January 10am-2pm & 6pm-9pm.
There will be free tea/coffee and biscuits and a good chance to look around the facilities and meet some of the team.
The Paint Republic Paint Party!
Telford's Warehouse, Chester, CH1 4EZ
We paint, we drink, we party- this is not a paint class as you know it! Do not worry if you haven't painted since school (or think you paint like a 4 year old)- no experience is necessary...
Join us for an evening of relaxed painting, hosted by our master artist, they'll help you unleash your creativity by loosely instructing you how to paint a picture chosen for the event. The jokes are bad, the music's loud, and the banter's high. We recommend an alcoholic beverage to help you along your way, two hours later you'll have a canvassed painting you can take home. Free-styling's encouraged, beginners welcome - get loose and get creative!
🎟️ Use code PRUK19 for 10% off tickets. Book your ticket at
Tickets
to one of the following dates:
18th February 2020, 7-9pm
Over 18's only, food and drink is not included in the price. All materials are provided. We are looking forward to painting with you!
Night Time Photography
Saturday 22 February 2020
Meet At The Storyhouse Then Into Chester's Streets
Come and join us for an evening of light trails and evening architecture!
As the light fades, a DSLR becomes an even more creative tool. We meet up, have a quick run through the settings and equipment we expect to use, making sure we're all starting from the same point.
Then off into the city, or Winter Market.
Big wheel blur, headlight trails and bustling streets. Painting with light and maybe even sparklers.
No limits on this course - it's fun!
Beginners And Travel Photography Course
Saturday 7 March 2020
Katie's Tea Rooms Chester
A day long photography course for beginners.
Bring your camera and settle in.
We cover better composition, better use of natural light, changing shutter speed, focus points and F numbers.
No fear of embarrassment on these courses as we show you around your camera, get you off "Auto" and in control.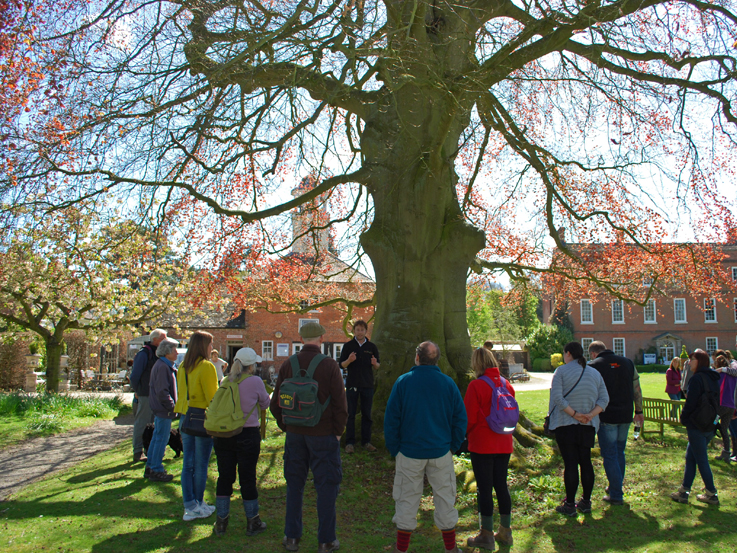 Cheshire Foraging Courses
Sunday 15 March 2020
Marbury Country Park, Northwich, Cheshire CW9 6AT
Marbury Country Park is a beautiful venue on the edge of Budworth Mere. The park's diverse environment allows for a large range of wild foods to flourish all year round, so perfect for foraging in all seasons.
The course starts with a short introduction on what to look for and a brief of the general countryside codes, where they relate to foragers.
We'll then set off on a roughly 2.5 hour walk around the park, teaching you how to identify the different edible and poisonous plants and mushrooms that we find.
We will stop on route for a seasonal homemade refreshment such as our lovely hogweed and wild garlic soup or fruit leathers.
We will end the day with a tasty wild food lunch based on what we have found and some pre prepared homemade treats.
After the course, we will email you with a list of everything we talked about on the day to help you to remember what you've learnt.
Please see our website page for full details of times and further dates at this venue.
www.wildfooduk.com