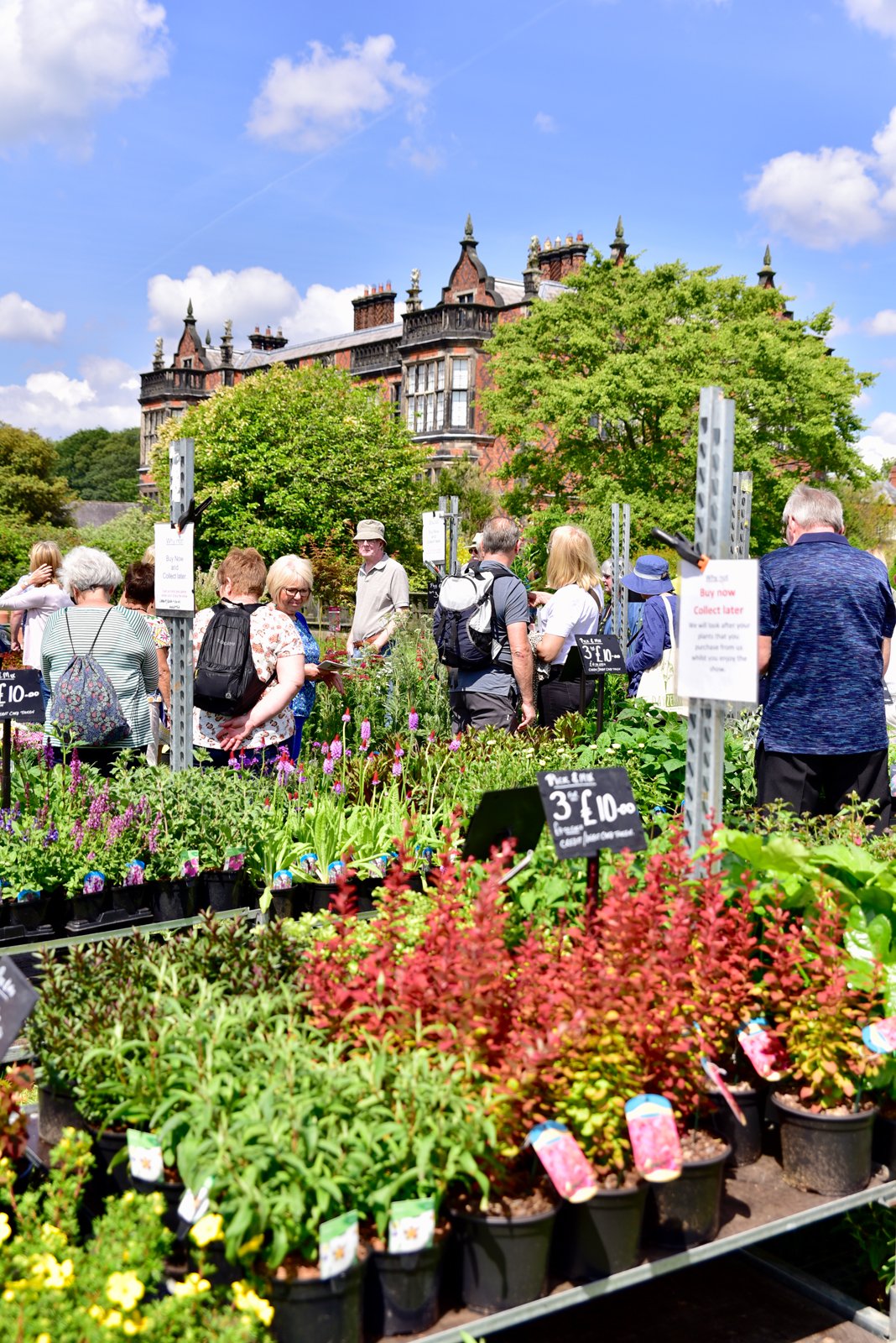 Arley Garden Festival
Saturday 25th & Sunday 26th June 2022
The Garden Festival is firmly established as one of the foremost events in the horticultural calendar of the northwest of England. It is hugely enjoyed by all the visitors who greatly appreciate the intimate and friendly atmosphere. We have held a garden festival at Arley since 1995.
This year, the festival, which regularly attracts 6,000 visitors will have a different layout. One of the changes we have made, to maintain the success of the show, is to not have a Floral Marquee. It has been a part of the show every year but has always been a considerable cost in both monetary and staffing terms.
As a result of this change, we are able to move the Question Time marquee into the centre of the showground, making it bigger and with a different programme of talks and demonstrations. We plan also to work more closely with the schools in their gardening challenge. Our aim is to encourage children to think and learn about the natural environment in which they live, and we are hoping that COVID school guidelines will allow this to take place.
Both elements of the show are greatly enjoyed by many, and we are very excited about the change. We also want to work with all traders, some of whom have other parts to their business which could be incorporated into the show. For example, if you are able to do a demonstration or give an expert talk and share your knowledge, please let us know.
Whilst the layout may change slightly all other parts of the show will remain unchanged so our garden tours running throughout the day, lead by Lord Ashbrook and Gordon Baillie our Head Gardener will still be taking place. Visitor entry to the gardens will also still be a part of their ticket however this year we are delighted to be able to enhance this with a sculpture exhibition. Works by leading artists including Tracey Emin, Antony Gormley, Isamu Noguchi and Danh Vo will be installed throughout the grounds for all our visitors to enjoy. As ever there will be dedicated plant nurseries and high-quality garden accessory traders at the show.
In the Countryside Marquee visitors will be able to learn about Coppice Fencing, Wood Carving and Dry-Stone Walling along with finding out about the Woodland Trust, The Wildlife Trust and the Hedgehog rescue society.
It's a great family day out with children's entertainment including face painting, tree climbing and children's rides, trampolines, and alpacas as well as our own picnic area and PlayZone complete with zip wire!
Creative Crafts will play host to a large selection of high-quality gift and craft traders in their own marquee whilst food traders will be in our historic Cruck Barn and line the walkway down to the Hall. There will be a brass band playing in the afternoon and a foot tapping jazz band playing throughout the day. Classic cars will be outside the Hall.
Open 10am – 5pm. Tickets are available to pre-book until 11am on Friday 24th June and can be used on either Saturday or Sunday.
❤
www.arleyhallandgardens.com