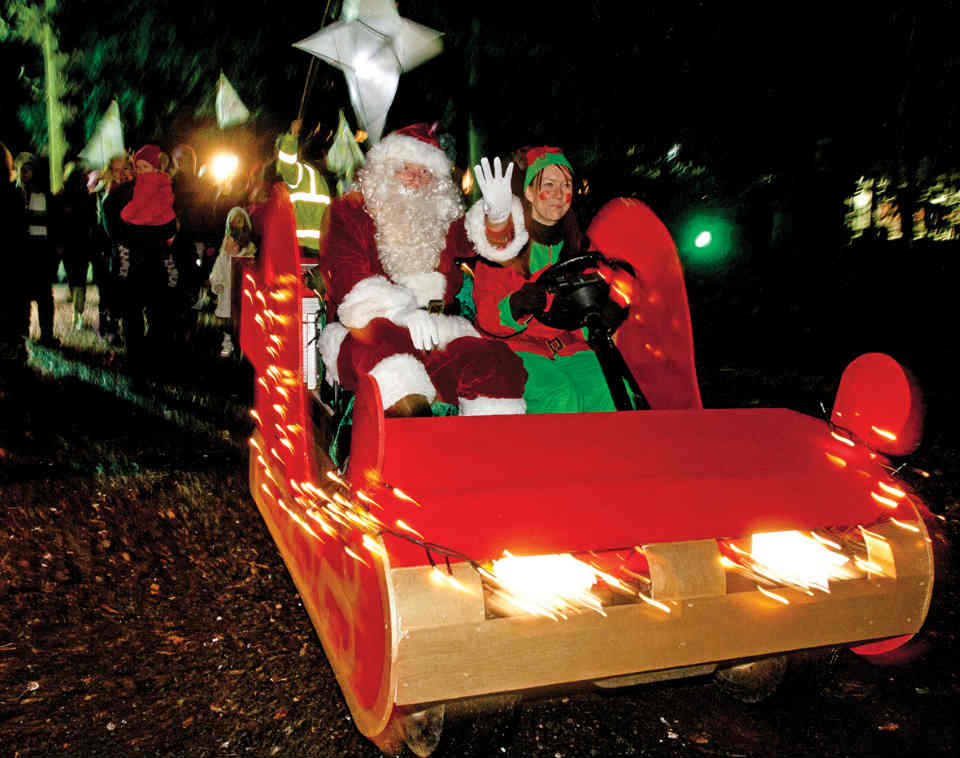 Christmas At Tatton Park
A Fairytale Christmas Mansion
26 November - 5 January 2020
Nostalgic family favourites are brought to life as we join the Fairy Godmother on an enchanting journey through dark magical woodlands and enchanting forests.
Be our guest...Cupola Hall Xmas tree
Find out who is the fairest of them all in the Dining Room and explore the Beastís magnificent Library before being whisked away to Aladdinís golden palace.
Meander through the grand staterooms into a stunning Winter Wonderland where youíll find Cinderella's magnificent pumpkin coach and see if the slipper fits!
Guests can follow the sweetie trail through woodland towards the servants quarters where they'll enter the Witches gingerbread house. Before you go, be sure to say a fond farewell to our resident fairy godmother who
will have a tasty treat waiting for you!
Visit
tattonpark.org.uk
for times & more information.
The Tatton Park Antiques & Fine Art Fair
📅
Friday 10 - Sunday 12 January 2020
Tatton Park, Knutsford, Cheshire WA16 6QN
A quality antiques and fine art fair with nationally known dealers selling a wide range of items to include antique town & country furniture, silver, jewellery, clocks and watches, antique and contemporary paintings, glass and bronze sculpture, oriental rugs, antiquarian maps, porcelain and pottery, and many decorative items for the home. Prices ranging from £25 - £30000.