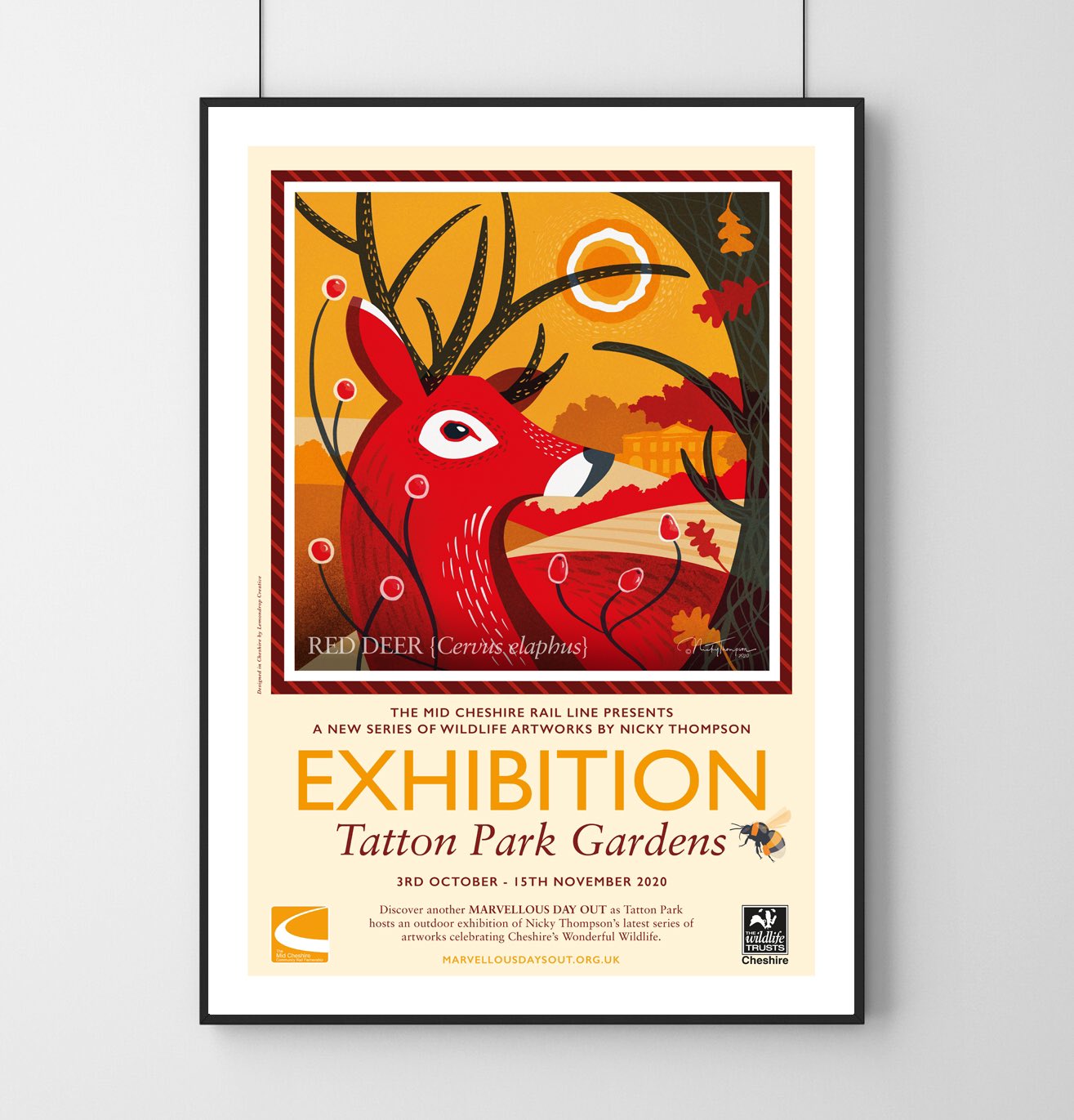 Gallery in the Gardens
Cheshire's Wonderful Wildlife
3 October - 15 November 2020
Visit the Gardens and view the new Mid Cheshire Line poster artwork, created by local artist Nicky Thompson.
This project is funded by the Mid Cheshire Community Rail Partnership and we're delighted to host this exhibition for all Garden visitors to enjoy. Look out for the special piece Nicky has created for Tatton Park! Each poster artwork depicts an animal in Nicky's characteristic style, all of which are native species to Mid Cheshire.
"Although this series is essentially 'platform art' and will be displayed across the Mid Cheshire Line, I am really excited to see them in the stunning gardens at Tatton Park... I really can't think of a more picture-perfect 'gallery'."
Nicky Thompson
Artwork will be displayed throughout the Gardens.
Follow a route around our Gardens to see all 12 poster designs. Areas included in the exhibition are the Walled Kitchen Garden, Charlotte's Gazebo, Dipping Pond, the Choragic Monument, Japanese Garden and Italian Terrace. There will also be a 24-page brochure accompanying the exhibition, written by the Cheshire Wildlife Trust, available free of charge.
To visit the exhibition, simply book your Garden tickets online and select a date between 3 October and 15 November and select a timed entry slot.
tattonpark.org.uk